Dogshit Park & other atrocities - a Collection from Todd Brendan Fahey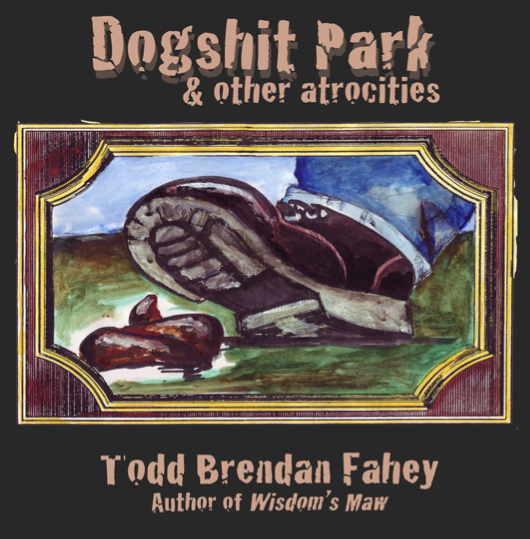 Publication Date: March 31, 2014
A Collection of eight stories; interviews with Ken Kesey and Timothy Leary; an evening with Hunter S. Thompson, and "killed" magazine articles over the course of the 1990s, from the pen of America's most controversial writer
Posted by editor on Wednesday, April 02 @ 00:35:15 PST (838 reads)
(Read More... | 824 bytes more | Score: 5)
Planes Hijacked Since Year-2000
Planes hijacked since 2000:

Turkish Airlines Flight 1754, hijacked by a muslim in January 2011.
Alitalia Flight 329, hijacked by a muslim in April 2011.
Ethiopian Airlines Flight 702, hijacked by a muslim in Feb 2014.
Tianjin Airlines Flight 7554, hijacked by a muslim in June 2012.
AeroMéxico Flight 576, hijacked by a non-muslim in 2009.
CanJet Flight 918, hijacked by a non-muslim in 2009.
Sun Air Boeing 737 hijacked by a muslim in 2008.
Eagle Airways Flight 2279, hijacked by a muslim in 2008.
Atlasjet MD-80, hijacked by muslims in 2007.
Air Mauritanie Boeing 737, hijacked by muslims in 2007.
Air West Boeing 737, hijacked by muslims in 2007.
Turkish Airlines Flight 1476, hijacked by muslims in 2006.
American Airlines Flight 11, hijacked by muslims in 2001.
United Airlines Flight 175, hijacked by muslims in 2001.
American Airlines Flight 77, hijacked by muslims in 2001.
United Airlines Flight 93, hijacked by muslims in 2001.
Vnukovo Airlines Tu-154, hijacked by muslims in 2001.
Vnukovo Airlines Tu-154, hijacked by muslims in 2000.
Saudi Arabian Airlines Flight 115, hijacked by muslims in 2000.
VASP Boeing 737-2A1, hijacked by non-muslims in 2000.
Philippine Airlines Flight 812, hijacked by a non-muslim in 2000.
Ariana Afghan Airlines Boeing 727, hijacked by muslims in 2000.
Posted by editor on Saturday, March 15 @ 05:38:58 PST (1352 reads)
(Read More... | 1435 bytes more | Score: 0)
Cruz to get hero's welcome in Iowa and New Hampshire
By Alexander Bolton - 02/15/14 06:00 AM EST
TheHill.com
Conservatives in Iowa and New Hampshire are preparing a hero's welcome for Sen. Ted Cruz (R-Texas) after he showed up Senate Republican leaders during a crucial vote on the debt limit.
Cruz infuriated his Senate Republican colleagues this week when he filibustered a clean bill to raise the debt limit. His objection forced Senate Republican Leader Mitch McConnell (Ky.) and 11 other Republicans to vote with Democrats to advance the legislation.
But in Iowa and New Hampshire, two important presidential primary states, conservative activists are cheering Cruz's stand and buzzing about a possible presidential run in 2016.
Activists in the two states said they plan to show Cruz their appreciation when he visits in March and April.
"A tickertape parade," said Steve Deace, a conservative radio host based in Iowa when asked what kind of reception Cruz will receive from activists next month.
"At this point with grassroots conservatives around the country it's a close vote between who they distrust the most, the president, [Speaker] John Boehner [R-Ohio] or Mitch McConnell," he said.
Ann Ray Trimble, a conservative activist in Iowa, said she and her allies are thrilled that Cruz took on his colleagues.
"It plays very well because the rank-and-file conservative in Iowa is a law-and-order person who believes, as Sen. Cruz stated in his objection, that the rules are the rules, the laws are the laws, and we need to follow them and not break them for political expediency."
Cruz will speak on March 18 at a homeschooling rally hosted by the Network of Iowa Christian Home Educators in Des Moines.
On April 12, he will attend the New Hampshire Freedom Summit, an event sponsored by Americans For Prosperity, a Tea Party-allied group, along with Sen. Rand Paul (R-Ky.) and former Arkansas Gov. Mike Huckabee, two other potential candidates for president in 2016.
Greg Moore, the state director of Americans for Prosperity-New Hampshire, said conservative activists who will gather at the rally applauded Cruz's action and want to see more transparency in Washington.
"They want to see people take a stand one way or the other. 'Where do you stand on spending? How serious are you about spending?' Fiscal issues are huge in New Hampshire," said Moore.
"Our activists want to see a great deal of accountability," he added. "They would look at any opportunity bringing accountability as positive for Sen. Cruz."
Cruz's Republican colleagues, however, did not appreciate his filibuster. They held a tense and angry meeting Wednesday afternoon at which McConnell proposed waiving the 60-vote threshold normally required to advance legislation, according to sources familiar with the session.
Cruz stood up and declared he would not let his fellow Republicans to escape responsibility for advancing the debt-limit bill. He said he would force at least five Republicans to vote with Democrats to overcome the procedural hurdle.
A Senate Republican aide described the meeting as "very contentious."
Note:
Now, if Ted Cruz can see the light on marijuana decriminalization and major restrictions/deportation on and of illegal immigrants, he will be The Perfect Candidate for the GOP. Cruz/Paul 2016! Si!
Posted by editor on Sunday, February 16 @ 00:12:09 PST (2269 reads)
(Read More... | 4055 bytes more | Score: 0)
Sen. Paul announces 'historic' class-action suit over NSA spying
Published February 12, 2014
FoxNews.com
Sen. Rand Paul on Wednesday announced what he described as one of the largest class-action lawsuits in history, taking President Obama and top intelligence officials to court over National Security Agency surveillance.
"This, we believe, will be a historic lawsuit," the Kentucky Republican said. The suit, joined by conservative advocacy group FreedomWorks, was filed in U.S. District Court in the District of Columbia.
It alleges that the NSA program that sweeps up and stores massive amounts of telephone "metadata" -- which includes where and when calls are made, but not the contents of the calls -- violates the Fourth Amendment. The suit asks the court to rule the program unconstitutional and forbid the government from continuing it.
"There's a huge and growing swell of protest in this country of people who are outraged that their records would be taken without suspicion, without a judge's warrant and without individualization," Paul said, at a press conference in Washington.
He said hundreds of thousands of people have joined, and predicted the suit could "conceivably represent hundreds of millions of people who have phone lines in this country."...
Posted by editor on Wednesday, February 12 @ 09:01:22 PST (1996 reads)
(Read More... | 1631 bytes more | Score: 0)
Americans who abandoned citizenship jumped 1,402% last quarter
by Simon Black
February 10, 2014
Sovereign Valley Farm, Chile
631 people renounced their US citizenship in the 4th quarter of 2013.
This is an entire order of magnitude higher than the 45 people who renounced in 4Q/2012. And in total, 3,000 Americans renounced their citizenship in 2013-- another record high.
The previous record (1,777) was set in 2011, which shattered the previous record before that (1,534) which was set in 2010, which was more than twice the number (742) that renounced in 2009.
You can see the trend here. And it's not hard to figure out why it's happening.
As the United States Taxpayer Advocate Nina Olsen recently told Congress in her scathing report about US tax policy:
"[T]ax requirements have become so confusing and the compliance burden so great that taxpayers are giving up their U.S. citizenship in record numbers."
In her report, Ms. Olsen specifically points to the Foreign Account Tax Compliance Act (FATCA), which was passed by Congress four years ago. She states that FATCA "has the potential to be burdensome, overly broad, and detrimental to taxpayer rights."
That's putting it politely.
I have written several times before that FATCA is one of the most destructive, insidious pieces of legislation ever passed. And the worst effects are only now -starting- to be felt.
Among other things, the law requires new disclosures for US citizens with foreign accounts. And just to make sure it's absolutely clear how the US government views its tax serfs, they put this little ditty in the instructions:
"The fact that a foreign jurisdiction would impose a civil or criminal penalty on you if you disclose the required information is not reasonable cause [to NOT file this form]."
Basically they're saying, 'Even if disclosing this information would cause you to go to jail in a foreign country due to their confidentiality laws, we don't give a damn. We still expect you to file this form. Otherwise we will throw you in jail in the US.'
(yes, there are potential criminal penalties for not filing this form...)
This isn't exactly how a free society treats its citizens. It's a constant threat of force with these people. Even the most mundane, bureaucratic tasks are cause for intimidation.
As I have pointed out so many times before, you can't even apply for a passport (i.e. permission to leave the country) in the Land of the Free without being threatened with fines and imprisonment.
All of this has come at tremendous cost. Aside from permanent damaging the US government's reputation and its role in the global banking system, the human cost is nearly incalculable.
Think about it-- it's not the Obamaphone recipients who are renouncing their citizenship and leaving the country. These are smart, talented, energetic people who could have actually contributed something.
And as this productive class gets out of dodge, they leave behind more people who want something for nothing... and fewer people to pay the bill.
It's the same situation the Romans were in back in the 5th century.
Undoubtedly there are folks out there who would call the thousands of people who have renounced 'cowards' and 'traitors' (though they are in respected company given that the British considered George Washington a traitor).
But lest we judge 'renunciants' poorly, we should first ask-- is it more honorable to lay down and let yourself be plundered by a bunch of blundering, bungling, deceitful politicians...?
Doubtful. Besides, divorcing yourself from your bankrupt, insolvent government is not the same as divorcing yourself from your culture or values.
You are who you are no matter what color your passport is.
Posted by editor on Monday, February 10 @ 16:24:04 PST (2078 reads)
(Read More... | 6669 bytes more | Score: 0)
The Selling of Energy Independence
by James Hall – January 29, 2014
Any analysis of domestic fossil fuel production and use must acknowledge that independence for U.S. energy has not been the national goal. Contrary to utopian dreamers and radical environmentalists, oil, natural gas and coal are the backbone of power in any modern economy. This power extends both to the fuels themselves and to the political security that is required for any economy to prosper. Therefore, it seems counterproductive to encourage corporatist to export our own precious resources for the mere motive of higher profits. Unfortunately, their ill-conceived greed is at the core of much of our countries instability.
Often ignored, coal was once the dominate resource in the generation of electricity. The utterly destructive and suicidal EPA regulations and Obama's determination to bankrupt the coal industry has put into motion an export strategy that threatens the entire utility sector.
The Motley Fool writes in the article, Can Exports Save U.S. Coal?
"Although it remains the country's largest private sector provider of jobs, the U.S. coal industry is hurting. Domestic utilities are turning to lower-priced natural gas. Environmental opponents are working hard to keep the mineral in the ground.
The idea of expanding exports to the world's biggest customers — currently China, the Netherlands (a large transshipment point), the U.K., South Korea and Brazil — sounds good. And the U.S. Energy Information Administration (EIA) reports shipments of 6.3 million short tons of steam coal and 7.4 million short tons of metallurgical coal in March set a monthly record. Increased Asian demand contributed to the standout month."
The absurd notion at clean coal is impossible; drive this train directly to ports that ship our own most prolific natural resource overseas. So much for national security considerations and who in their right mind thinks that advance scrubbers will be used in all the Chinese plants being built.


Natural gas is the new boom fuel, especially because of the questionable hydrofrackingprocess. Leaving aside the risks to our finite water aquifer, extraction from deep field using this fracking method is the primary argument to drill. In the essay, Hydrofracking Boom or Bust, cites Deborah Rogers, points out the most significant economic consequence from hydrofracking.
"Exporting is a last ditch effort to shore up a failing balance sheet. Exportation will drive the price higher in the U.S. There's no doubt about it. The question is how high will it go. When you are producing a commodity and have produced it to such a high extent, you want to find someone who will buy it, and in this case, it will be the Asians."
The Wall Street Journal reports how this economic model will take place in, U.S. Approves Expanded Gas Exports.
"The decision reflects a turnaround in the U.S. energy trade. Five years ago, many companies built natural-gas import terminals, anticipating greater U.S. demand for imported fuel.
Proponents of greater exports, including the oil and gas industry, say that exporting inexpensive natural gas will help the U.S. trade balance, help advance the adoption of clean-burning fuels around the world and shore up energy-poor U.S. allies."
Let's be real. The corporatist only care about the margins they can squeeze out of any resource extracted from mother earth. Importing when the price is right or exporting when the world price goes the other way, but never any concern about energy INDEPENDENCE for our own people and country.
Now look at the grand daddy of all, petroleum. The Oil Roustabout Economyexplains the way the oil policy actually plays out. Virtually no real apprehension for domestic oil autonomy is factored into the economic schemes, that drive the economic, political and foreign policies, which keep the global a permanent tinderbox. "Remember that drilling in Anwar is prohibited, while waging war for oil is celebrated."
However, the scale of refining raw crude into a range of utilitarian end user products, lends merit to the resale for export, especially if the original crude comes from an imported source. A valid benefit is achieved by enhancing a natural resource, with value added functionality for exporting. Nonetheless, draining your own oil fields for an immediate infusion of short-term profit, only hastens the day when domestic oilfields run dry.
The Washington Post illustrates the latest insanity coming out of the political class servants of the oil barons. The article, U.S. oil exports have been banned for 40 years. Is it time for that to change?, has a chilling message.
"Some people think so — especially now that the United States is producing more oil than it has in decades. Overturning the ban, in theory, would allow companies to sell even more oil and keep expanding.
On Tuesday, Sen. Lisa Murkowski (R-Alaska)gave a speech at the Brookings Institution calling on the Obama administration and Congress to loosen restrictions on crude-oil exports in order to boost domestic production. "We need to act," she said, "before the crude export ban raises problems and hurts American jobs." Jack Gerard, the head of the American Petroleum Institute,expressed similar sentiments later in the day."
Ah, that long journey to save jobs cry is most flexible depending where the campaign contributions come from. When was the last time you heard a national debate on the necessity to conserve and the prudent use of our own energy resources, strictly for domestic usage?
Not in this lifetime, instead of exporting our natural gas overseas, what happened to How to Convert the Country to Natural Gas, by T. Boone Pickens. Read the Pickens Plan and ask where are all those converted from diesel to LNG trucks?
Folks, the selling of our coal, gas and oil resources for export are more important to the internationalists that own the corporate businesses, which control the global resources, than true national energy independence. It is that simple. The establishment plutocrats are the designers, perpetuators and exploiters of an American economy that is held hostage to energy extortion. Not until this pattern is broken, will genuine prosperity return.
Posted by editor on Wednesday, January 29 @ 02:06:46 PST (2983 reads)
(Read More... | 8940 bytes more | Score: 0)
Former North Korean Leader, Associates Fed Alive to Starving Dogs
December 24, 2013
Singapore Straits Times
THE execution of Jang Song Thaek, the No. 2 man in North Korea, took Beijing by surprise and will adversely affect bilateral relations.
Beijing's displeasure is expressed through the publication of a detailed account of Jang's brutal execution in Wen Wei Po, its official mouthpiece, in Hong Kong, on Dec 12.
According to the report, unlike previous executions of political prisoners which were carried out by firing squads with machine guns, Jang was stripped naked and thrown into a cage, along with his five closest aides. Then 120 hounds, starved for three days, were allowed to prey on them until they were completely eaten up. This is called "quan jue", or execution by dogs.
The report said the entire process lasted for an hour, with Mr Kim Jong Un, the supreme leader in North Korea, supervising it along with 300 senior officials.
The horrifying report vividly depicted the brutality of the young North Korean leader. The fact that it appeared in a Beijing- controlled newspaper showed that China no longer cares about its relations with the Kim regime.
Two days later, the Global Times, associated with the People's Daily, a Chinese Communist Party organ, followed up with a sternly worded editorial saying that the abrupt political change epitomised the backwardness of the North Korean political system. It warned the Chinese government not to coddle North Korea any longer, saying that the majority of Chinese were extremely disgusted with the Kim regime.
The incendiary story, plus the stern editorial, provided a measure of the extent of Beijing's loathing, which is quite understandable...
Posted by editor on Friday, January 03 @ 10:15:59 PST (3437 reads)
(Read More... | 1962 bytes more | Score: 0)
SiaNews/FriendsOfLiberty.com Shatters Yearly Hit-Counts Record
Friends of Liberty Access Statistics

We received 24336169 page views since July 2002
Today is: 01/01/2014

Busiest Month: December 2013 (1380717 Hits)
Busiest Day: 19 December 2013 (67277 Hits)
Busiest Hour: 08:00 - 08:59 on November 11, 2008 (6383 Hits)

[ Return to Basic Statistics ]
Yearly Stats
Posted by editor on Wednesday, January 01 @ 02:24:22 PST (3376 reads)
(Read More... | 5148 bytes more | Score: 0)
to SiaNews/FriendsOfLiberty et al. Readers: Sorry for the Downtime
Dear Readers:
I have been informed via mine Webmaster that the ISP which handles mine sites has been "overloaded"--resultant in an SQL error page which was made by Herr Webmaster (for simple acknowledgment of having whatever sort of downtime).
We are trying to get to the bottom of this malfunction, as such has occurred many times in the past many years of the same ISP. Either an apology and fiscal reimbursement shall be rendered; or, a change in ISP will be necessary.
The Admins of this site will keep you informed, and unto including names/e-addys/ISP host details of those responsible for the supposed hosting of these sites.
All best wishes,
Todd Brendan Fahey
Owner: SiaNews.com/FriendsOfLiberty.com/DumpMcCain.com, et al.
Posted by editor on Saturday, December 28 @ 10:47:35 PST (3401 reads)
(Read More... | 808 bytes more | Score: 0)
ICE director: Illegal immigrant children transport 'appropriate and legal'
The head of Immigration and Customs Enforcement defended the role of federal agents in transporting illegal immigrant children after a federal judge complained they were hand-delivering smuggled kids to parents in the United States.
"While the court's comments did not relate specifically to ICE, it is clear that the transportation of unaccompanied children (UAC) by ICE personnel is appropriate and legal," acting Director John Sandweg wrote in a brief email obtained by FoxNews.com.
The email was sent Monday and addressed to "all ICE employees."
Sandweg noted that "recent media reports" on the judge's order had "prompted discussion about whether ICE personnel may lawfully transport alien minors."...
Posted by editor on Tuesday, December 24 @ 03:50:10 PST (3571 reads)
(Read More... | 1125 bytes more | Score: 0)
North Korean Purge Continues Quietly
englishnews@chosun.com / Dec. 23, 2013 09:45 KST
The North Korean regime continues to purge associates of former eminence grise Jang Song-taek, who was executed in early December, but now they are being purged quietly in the provinces while Pyongyang puts on a show of solemn unity marking two years since former leader Kim Jong-il's death.

The celebrations got underway in mid-December, and since then the propaganda tone has shifted from hysterical denunciations of Jang and his clique to trumpeting current leader Kim Jong-un's purported achievements.

◆ Quiet Execution

"Kim Jong-un is quietly sending Jang's cronies to the provinces and executing them there," claimed Ahn Chan-il of the World Institute for North Korea Studies. "Railroad stations in Pyongyang are teeming as the military herds people associated with Jang onto trains to provincial regions" like Hwasong, North Hamgyong Province.

Ahn said the regime is evidently going about the purge more clandestinely after Jang's trial by kangaroo court and brutal execution drew condemnation worldwide and created a climate of fear and uncertainty at home.

He speculated that the regime is trying to finish the purge by April, when the Supreme People's Assembly convenes, replacing Jang's associates in the party, the military and the Cabinet with a new set of officials who are likely to define the Kim Jong-un era.

The purge targets a broad range of people associated with Jang, from anyone who had their picture taken with him to officials who owed him their promotions. Jang's hometown and power base in the Hamgyong provinces is coming in for a particularly thorough sweep.

A source said a senior official in South Hamgyong Province was purged last Thursday because he owed his position to family ties with Jang.

Several administrative chiefs in North Hamgyong Province and in the Rajin-Sonbong special economic zone were summoned to Pyongyang early December and a handful of them have already been purged, some of them reportedly being put through a rigorous course of self-criticism.

Among other crimes the military tribunal accused Jang of was running the zone like his own fiefdom and selling a 50-year concession there "to another country," most likely China.

Jang's cronies in Ryanggang Province and Sinuiju in North Pyongan Province have also been arrested and purged.

Free North Korea Radio quoted a source in Ryanggang Province as saying, "Senior officials in Ryanggang Province were arrested last Wednesday but not told why."

In the border town of Sinuiju, security forces are under orders to report anybody suspected of preparing an escape to China, where Jang's associates are likely to be headed.
North Koreans sit on back of a truck on the banks of Yalu River on Saturday near the North Korean town of Sinuiju, opposite the Chinese border city of Dandong. /Reuters-Newsis
◆ Sole Leadership

Kim Jong-un in a meeting with senior party, government and military officials on June 19 reportedly demanded a "unitary" leadership for party and military.

He highlighted the party's 10 founding principles, which were revised for the first time in 39 years this year to cement the rule of the Kim dynasty, and called for a struggle against factionalism, double-dealing, and treachery, another source said.

Reports say officials loyal to Jang habitually privileged Jang's orders over Kim's, sometimes to the young leader's face. The Yomiuri Shimbun speculated the purge was triggered about a month ago, when two senior officials close to Jang did not follow Kim's order immediately but instead told him they would have to check it with his uncle.
Posted by editor on Monday, December 23 @ 03:18:22 PST (3071 reads)
(Read More... | 4362 bytes more | Score: 0)
Judge deals blow to NSA phone data program
Published December 16, 2013
FoxNews.com
A federal judge ruled Monday that the National Security Agency's bulk collection of phone records likely violates the Constitution, in a major setback for the controversial spy agency.
U.S. District Court Judge Richard Leon granted a preliminary injunction sought by plaintiffs Larry Klayman and Charles Strange. However, he also stayed his decision "pending appeal," giving the U.S. government time to fight the decision over the next several months.
The judge wrote that he expects the government to "prepare itself to comply with this order when, and if, it is upheld."...
Posted by editor on Monday, December 16 @ 17:14:12 PST (2650 reads)
(Read More... | 806 bytes more | Score: 0)
Will Jang Song-taek's Ouster Trigger Mass Defections?
The ouster of North Korea's eminence grise Jang Song-taek could lead to a wave of defections from his cronies and other senior officials who had thrown in their lot with him and now see their position under threat.

Jang had been intermittently at the center of power since he married former North Korean leader Kim Jong-il's sister Kim Kyong-hui in 1972, amassing a following of some 20,000 loyal officials.

◆ Cronies

One senior official who handled Jang and leader Kim Jong-un's private coffers is already rumored to have fled to China.

A senior government source here on Tuesday said the rumors are "not groundless" but declined to go into details. The source added Jang's ouster "could lead to defections by his confidants."

Sources in China are certainly aware of the rumors. They say South Korea, the U.S. and China have been racing to recruit the official in question.

Another confidant of Jang's is Ri Su-yong, a former ambassador to Switzerland and head of the Workers Party investment committee. Ri worked mainly in Europe from the 1980s. He served as the consul general to Geneva, permanent representative to the UN Secretariat in Geneva, and ambassador to the Netherlands.

Ri handled North Korean leader Kim Jong-un's expenses while he was at boarding school in Switzerland and is believed to have managed the Kim dynasty's secret funds in Swiss banks.

After returning to North Korea in 2010, Ri aided Jang's efforts to attract foreign capital, a position that enabled him to become deeply involved in trade with China.

Diplomatic sources in Beijing say Ri's whereabouts are now unclear. He may have fled to China, but another source said he has already been arrested in North Korea. Ri Su-yong "was the next target" after Jang's closest confidants Ri Yong-ha and Jang Su-kil were executed in public, the source added.

There are also rumors that another North Korean official based in China who handled Jang's funds has fled to South Korea. One source said the mid-ranking official "mainly handled cross-border trade in minerals and seafood" and recently asked to come to Seoul, and South Korea has him "in protective care."

Then there is talk that a North Korean general defected with information about the North's nuclear weapons program.

The government here officially professes ignorance. Unification Minister Ryoo Kihl-jae appeared before the National Assembly's Foreign Affairs and Unification Committee Tuesday and denied any knowledge of such high-level defections, and Foreign Ministry spokesman Cho Tae-young denied there have been requests from North Korean officials to defect.

◆ Mixed Forecasts

But experts believe that many of Jang's cronies who handled North Korean business abroad will choose to defect rather than return to Pyongyang. During a similar purge in 1956, hundreds of North Korean officials based in China and the former Soviet Union chose to defect rather than face an uncertain future back home.

Cho Bong-hyun of the IBK Economic Research Institute said party and military officials sent abroad to manage the North's money-making business number in their hundreds in China alone, and "most of them probably don't want to return."

However, Nam Sung-wook at Korea University said, "We may see one or two defections, but most of them have family back in North Korea so there is only a small chance of mass defections."
Posted by editor on Thursday, December 12 @ 14:13:54 PST (3071 reads)
(Read More... | 3859 bytes more | Score: 0)
Government Spies Forcing Privacy Email Services To Shut Down
Steve Watson
Infowars.com
December 12, 2013
GCHQ, the British counterpart and facilitator to the NSA, has forced a privacy focused email service to shut down because it could not effectively spy on the encrypted emails people were sending.
As the blog IT Security Guru reports, a beta version of the PrivateSky service from London-based web security firm CertiVox was shut down early in 2013 following a government order.
The secure email encryption service, which worked with both web based email and Outlook, had "tens of thousands of heavily active users" before it was targeted by government spooks, according to the developers.
Brian Spector, CEO of CertiVox, tells reporters "Towards the end of 2012, we heard from the National Technical Assistance Centre (NTAC), a division of GCHQ and a liaison with the Home Office, [that] they wanted the keys to decrypt the customer data."
"So they had persons of interest they wanted to track and came with a RIPA warrant signed by the home secretary. You have to comply with a RIPA warrant or you go to jail." Spector adds.
Because the PrivateSky system works by splitting the root key between the company and the user, CertiVox was simply unable to wholly fulfil the government demand to hand over the data.
"So as far as I know we are the first to do that so if the NSA or GCHQ says 'hand it over'… they cannot do anything with it until they have the other half, where the customer has control of it." Spector notes.
The CEO also says that his company could only have continued to offer the secure email system by allowing government spies to have backdoor access to it – completely defeating the point of PrivateSky...
Posted by editor on Thursday, December 12 @ 12:40:08 PST (2263 reads)
(Read More... | 2154 bytes more | Score: 1)
Rand Paul: Budget deal 'shameful,' 'huge mistake'
By Seth McLaughlin - The Washington Times
December 11, 2013, 10:36AM
Sen. Rand Paul added his name to the list of lawmakers opposing the bipartisan budget deal carved out between House and Senate negotiators, saying it is "shameful" to restore previously agreed to spending cuts in exchange for promises of future deficit reduction.
Mr. Paul, Kentucky Republican and likely 2016 presidential contender, said that the two-year spending proposal is like many that have come before it.
"There is a recurring theme in Washington budget negotiations. It's 'I'll gladly pay you Tuesday for a hamburger today,'" Mr. Paul said in a statement. "I think it's a huge mistake to trade sequester cuts now for the promise of cuts later."
Separately, House Speaker John Boehner, a supporter of the budget deal, sharply attacked outside conservative groups that have attacked the compromise, charging that critics opposed the agreement even before knowing what was in it.
Posted by editor on Wednesday, December 11 @ 23:37:34 PST (2131 reads)
(Read More... | 1671 bytes more | Score: 0)
BookGrow's Free Book Feed: Free & Discounted Kindle Books
Every day at 18:00 GMT we'll send you a fresh batch of over 100 Kindle books which you can browse through and download to your Kindle device or Kindle app right away.
Posted by editor on Saturday, December 07 @ 21:33:51 PST (1813 reads)
(Read More... | 1257 bytes more | Score: 0)
World must awaken to North Korea's camps of horror
By Joshua Stanton and Sung-Yoon Lee
December 7, 2013 -- Updated 1836 GMT (0236 HKT)
Editor's note: Joshua Stanton, an attorney in Washington, D.C., has advised the House Foreign Affairs Committee on North Korea-related legislation and blogs at OneFreeKorea. Sung-Yoon Lee is Kim Koo-Korea Foundation Professor of Korean Studies and Assistant Professor at the Fletcher School, Tufts University.
(CNN) -- The deliberate policies of North Korean leader Kim Jong Un and his late father, Kim Jong Il, may have killed millions of North Koreans, either by starving them to death or sending them to die in a system of political prisoner concentration camps unlike any since the regimes of Hitler and Stalin.
For years, the world has been so fixated on the North's nuclear weapons that it has lost sight of reports of such systematic crimes. Yet they are the very reason we should care that North Korea could develop an effective nuclear arsenal. Indeed one of the very sites of this alleged brutality — Camp 16 -- lies right next to North Korea's nuclear test site.
With the publication of its newest report, Amnesty International confronts us with more evidence of the Kim Jong Un regime's disregard for the lives of its own people and, by extension, our own.
We've long known that these camps were places of horror. Kang Chol Hwan, one of few survivors, published his memoir of Camp 15 more than a dozen years ago. One of us published the first satellite imagery of Camp 16 in 2007, finding what appeared to be its distinctive fence lines and guard posts right where defectors said they would be. But even in 2012, when this detailed imagery analysis of Camp 16 was published, there were still no eyewitness accounts. It was a place prisoners never left, dead or alive.
Still, we have accounts of what went on in the other camps. Witnesses had told about the building in Camp 22 where two parents breathed air into the lungs of their dying children before they perished together in the camp's experimental gas chamber, and about the two children who drowned when a guard kicked them into a waste pond. We have heard of the guest house at Camp 18 where, according to witness accounts, women prisoners were raped before the guards murdered them, and of the former athlete who was killed by a guard at Camp 14 after hunger drove him to eat part of the guard's leather whip. We read how guards at Camp 15 would allegedly make starving prisoners race along the side of a cliff for corn cakes, and laugh each time one fell to his death...
Posted by editor on Saturday, December 07 @ 17:12:17 PST (1491 reads)
(Read More... | 4425 bytes more | Score: 0)
Egyptian Telecom Halts Investment in N.Korea
englishnews@chosun.com / Dec. 06, 2013 13:34 KST
Egypt's Orascom Telecom, the mobile service provider in North Korea, has invested US$200 million into the project so far but has yet to make a dime, according to website Middle East Online.

Orascom chief Naguib Onsi Sawiris was quoted by the U.K.-based website as saying he would make no more investment in North Korea until the company sees some returns.

Orascom started offering 3G mobile services in North Korea in a joint venture with North Korea's postal service in 2008. The joint venture, Koryo Link, is 75-percent owned by Orascom and 25 percent by the North. It has managed to attract 2 million subscribers.

The Egyptian company invested another $200 million to build the giant Ryugyong Hotel in Pyongyang and set up a joint venture bank.

But North Korea apparently barred Orascom from sending profits from the mobile phone service back to Egypt. "Koryo Link is making profits, but North Korean authorities seem to have blocked remittance of the money," a source in Beijing said.

Regime obstruction has also led to losses for Chinese companies that invested in North Korean mines. China's Wanxiang Group pumped more than 560 million yuan into a copper mine in North Korea since 2007, but the source said the group decided to stop investing because it has made no profits at all.

Xiyang Group invested 240 million yuan in the North but was forced out of the country without a penny in profit last year.
Note:
"Stoopid is, as stoopid does" - Dennis Rodman's mother
Posted by editor on Friday, December 06 @ 19:12:33 PST (1164 reads)
(Read More... | 1762 bytes more | Score: 0)
Bloody North Korean Purge Targets Kim Jong-un's Uncle
englishnews@chosun.com / Dec. 05, 2013 10:35 KST
It appears that a bloody purge is underway in North Korea to rid state organs of the cronies of eminence grise Jang Song-taek, who has been reportedly stripped of all his posts.

Unification Minister Ryoo Kihl-jae told lawmakers here rumors that Jang's closest confidants Ri Yong-ha and Jang Su-gil were publicly executed in late November for damaging the Workers Party have been confirmed.

Jang's brother-in-law, North Korean Ambassador to Cuba, Jon Yong-jin, is apparently set to return to Pyongyang via Beijing on Thursday. A diplomatic source in Beijing said Jon appears to have been recalled. Jang's nephew and Ambassador to Malaysia Jang Yong-chol has already been recalled.
This screen capture from the [North] Korean Central TV shows Ri Yong-ha (front left) and Jang Su-gil, behind Ri, talk with Kim Jong-un at a factory near the Taedong River on Sept. 2, 2012. Jang Song-taek is at back right.
The Unification Minister said no harm appears to have come to Jang himself, though his whereabouts are a mystery.

In a closed-door meeting later in the day, Ryoo said it should be remembered that Jang survived three purges in the past, only to return to a new position of power.

Meanwhile, North Korean leader Kim Jong-un is apparently away from Pyongyang, judging by a sighting of his personal train, a government official here said Wednesda
Posted by editor on Wednesday, December 04 @ 23:38:19 PST (1376 reads)
(Read More... | 2076 bytes more | Score: 0)
Boehner accused of tilting toward 'amnesty' with new hire
Published December 04, 2013
FoxNews.com
Foes of illegal immigration accused House Speaker John Boehner of signaling his willingness to consider an "amnesty" bill after his office hired a longtime policy aide who has advocated legalizing undocumented immigrants.
The speaker's office announced Tuesday that it had hired Rebecca Tallent as a point person for immigration issues. Tallent previously was director of immigration policy for the Bipartisan Policy Center -- but before that, worked for Sen. John McCain, R-Ariz., and played a role in the drafting of the 2006 and 2007 immigration reform bills, which provided a pathway to legal status for some illegal immigrants.
The Federation for American Immigration Reform and other groups claimed the hiring was a sign that the House would consider an "amnesty" bill, despite pledges by Boehner that the House and Senate would not try to reconcile the differences between their bills through a process known as "conference." Foes of illegal immigration had been concerned that this process would allow a select group of negotiators to include a pathway to legal status for illegal immigrants even if the House previously opposed it.
"President Obama and Senate leaders have already said that they do not care what bill serves as the vehicle to get them to their desired objective of amnesty and massive immigration increases, just as long as they get there," FAIR said in an email blast Tuesday. "It is clear, as a result of Tuesday's announcement by Boehner, that the legislative vehicle will be different, but the destination will be the same."
Boehner spokesman Michael Steel defended the hire, telling The Washington Times that Tallent is a "well-known expert in this field of public policy" and a "great addition to our team and that effort."...
He reiterated that Boehner wants "step-by-step, common-sense immigration reforms."
Posted by editor on Wednesday, December 04 @ 07:28:32 PST (1428 reads)
(Read More... | 2287 bytes more | Score: 0)
American veteran held in North Korea led top secret force training guerrillas
PUBLISHED: 02:32 GMT, 1 December 2013 | UPDATED: 01:17 GMT, 2 December 2013
In September 1953, a group of anti-communist guerrillas presented U.S. serviceman Merrill Edward Newman with a gold ring.

For Newman, 85, the ring became a proud symbol of the role he played as an adviser to a group of battle-hardened partisans who fought deep behind enemy lines in a war that pitted the China- and Soviet-backed North against the U.S.-backed South.
Now, six decades on, the pensioner, who lives in a retirement community in California, has become one of the last prisoners of that war.

Visiting old friends: Merrill Newman with former Kuwol Guerrilla Unit members, who he was an adviser to in the Korean War. Newman, 85, was arrested last month by the North Koreans for his role in the war
Wartime: Merrill Newman (bottom row, 2nd from left) with the guerrillas he trained during the Korean War, in this picture provided by Kim Kwoang-in, son of the captain of the Kuwol Guerrilla Unit
He returned to North Korea last month as an American tourist and was snatched by authorities from his plane moments before it was due to depart for Beijing.
When he returned to the isolated state, he was taking a risk, said former guerrillas who knew Newman.

Read more: http://www.dailymail.co.uk/news/article-2516282/He-bad-guy-American-prisoner-North-Korea-charge-secret-force-training-guerrillas-fought-enemy-lines-Korean-War.html#ixzz2mQ4ZQvvq
Posted by editor on Tuesday, December 03 @ 04:51:18 PST (1146 reads)
(Read More... | 2780 bytes more | Score: 0)
Spies worry over 'doomsday' cache stashed by ex-NSA contractor Snowden
(Reuters) - British and U.S. intelligence officials say they are worried about a "doomsday" cache of highly classified, heavily encrypted material they believe former National Security Agency contractor Edward Snowden has stored on a data cloud.
The cache contains documents generated by the NSA and other agencies and includes names of U.S. and allied intelligence personnel, seven current and former U.S. officials and other sources briefed on the matter said.
The data is protected with sophisticated encryption, and multiple passwords are needed to open it, said two of the sources, who like the others spoke on condition of anonymity to discuss intelligence matters...
Posted by editor on Tuesday, November 26 @ 15:07:09 PST (1157 reads)
(Read More... | 1065 bytes more | Score: 0)
America's Plan to Kill Online Privacy Rights Everywhere
By Colum Lynch
Foreign Policy
Wednesday, November 20, 2013
The United States and its key intelligence allies are quietly working behind the scenes to kneecap a mounting movement in the United Nations to promote a universal human right to online privacy, according to diplomatic sources and an internal American government document obtained by The Cable.
The diplomatic battle is playing out in an obscure U.N. General Assembly committee that is considering a proposal by Brazil and Germany to place constraints on unchecked internet surveillance by the National Security Agency and other foreign intelligence services. American representatives have made it clear that they won't tolerate such checks on their global surveillance network. The stakes are high, particularly in Washington -- which is seeking to contain an international backlash against NSA spying -- and in Brasilia, where Brazilian President Dilma Roussef is personally involved in monitoring the U.N. negotiations.
The Brazilian and German initiative seeks to apply the right to privacy, which is enshrined in the International Covenant on Civil and Political Rights (ICCPR), to online communications. Their proposal, first revealed by The Cable, affirms a "right to privacy that is not to be subjected to arbitrary or unlawful interference with their privacy, family, home, or correspondence." It notes that while public safety may "justify the gathering and protection of certain sensitive information," nations "must ensure full compliance" with international human rights laws. A final version the text is scheduled to be presented to U.N. members on Wednesday evening and the resolution is expected to be adopted next week.
A draft of the resolution, which was obtained by The Cable, calls on states to "to respect and protect the right to privacy," asserting that the "same rights that people have offline must also be protected online, including the right to privacy." It also requests the U.N. high commissioner for human rights, Navi Pillay, present the U.N. General Assembly next year with a report on the protection and promotion of the right to privacy, a provision that will ensure the issue remains on the front burner.
Publicly, U.S. representatives say they're open to an affirmation of privacy rights. "The United States takes very seriously our international legal obligations, including those under the International Covenant on Civil and Political Rights," Kurtis Cooper, a spokesman for the U.S. mission to the United Nations, said in an email. "We have been actively and constructively negotiating to ensure that the resolution promotes human rights and is consistent with those obligations."
But privately, American diplomats are pushing hard to kill a provision of the Brazilian and German draft which states that "extraterritorial surveillance" and mass interception of communications, personal information, and metadata may constitute a violation of human rights. The United States and its allies, according to diplomats, outside observers, and documents, contend that the Covenant on Civil and Political Rights does not apply to foreign espionage.
In recent days, the United States circulated to its allies a confidential paper highlighting American objectives in the negotiations, "Right to Privacy in the Digital Age -- U.S. Redlines." It calls for changing the Brazilian and German text so "that references to privacy rights are referring explicitly to States' obligations under ICCPR and remove suggestion that such obligations apply extraterritorially." In other words: America wants to make sure it preserves the right to spy overseas...
Posted by editor on Sunday, November 24 @ 01:11:46 PST (1375 reads)
(Read More... | 5093 bytes more | Score: 0)
American Held in North Korea Is Korean War Veteran
englishnews@chosun.com / Nov. 22, 2013 09:15 KST
Merrill Newman
An American who was arrested in North Korea on Oct. 26 has been identified as Merrill Newman, an 85-year-old Korean War veteran from Palo Alto, California.

Newman was about to leave North Korea when he was asked by a North Korean officer to step off the plane.

"He's always wanted to go to North Korea; it's been a lifelong thing," his son, Jeffrey Newman, told the San Jose Mercury News on Wednesday. "My dad got off, walked out with the stewardess, and that's the last he was seen."

Merrill Newman went to the North last month with friend Bob Hamdla for a package tour arranged by a Beijing-based travel agency.

After studying zoology at the University of California at Berkeley, Newman joined the Army in 1950 and served as an infantry officer during the Korean War. He obtained a master's degree in education from Stanford University after the war and worked as an accountant for tech companies.

On retiring in 1984, he moved to Palo Alto with his wife, the paper said.

The day before he was detained, Newman and a local tour guide talked with a North Korean official about his experience of the Korean War.

Calling Newman's detention "a terrible misunderstanding," his travel companion Hamdla said in a statement, "I hope that the North Koreans see this as a humanitarian matter and allow him to return to his family as soon as possible."

"It's also very unusual for the North Koreans not to acknowledge, particularly after holding the person for weeks, that they have the person... with no apparent Korean ties," said Daniel Sneider, a North Korea expert at the Walter H. Shorenstein Asia-Pacific Research Center of Stanford University. "That may indicate that they haven't decided what to do with him yet, and therefore they don't want to admit that they've arrested him."
Posted by editor on Thursday, November 21 @ 19:05:19 PST (1277 reads)
(Read More... | 2194 bytes more | Score: 0)
CIA Collects Money Transfer Data from Western Union and Others
November 15th, 2013, 08:32 GMT
By Lucian Parfeni
For the past few months, since the Edward Snowden revelations went public, the NSA has been the focus of most reports, along with its British counterpart, the GCHQ. That makes sense, since Snowden worked for the NSA when he decided to gather information to leak and most of the documents he collected were from the GGHQ.
But these aren't the only two spy agencies messing with people's privacy and going beyond what the laws that govern them allow or should allow.

The CIA is collecting all financial transactions processed by the likes of Western Union, including those to and from the US. What this means is that the CIA has on hand a list of all transfers processed by Western Union including those of Americans.

The idea is to track the funding of various terrorist organizations and individuals associated with them or, at least, that's what anonymous officials say the program is for.

The agency would not confirm the program. But it is claimed that the program is legal under the Section 215 of the Patriot Act and is overseen by the Foreign Intelligence Surveillance Court. These are the same conditions that make most of NSA's surveillance "legal."

Allegedly, the data on Americans can't be searched by CIA agents, even if it's stored, unless they can be tied to terrorist organizations. The data is also supposed to be deleted after a few years.

Both the New York Times and the Wall Street Journal have reported on the matter, citing sources inside the government.

What's encouraging in all of this is that, for once in the past few months, these revelations don't come from the Edward Snowden documents. Of course, it's bad news that there are many of these types of programs that need to be revealed, but it's a good thing that they are finally unveiled, one way or another.
Posted by editor on Saturday, November 16 @ 12:46:36 PST (1273 reads)
(Read More... | 2496 bytes more | Score: 0)
Don't have an account yet? You can create one. As a registered user you have some advantages like theme manager, comments configuration and post comments with your name.